Cars with an Edge in Safety – 5 of the Safest Vehicles You Can Purchase
By Daniel E DAngelo Esq on October 30, 2015
People buy automobiles for many reasons, such as its looks, its size, its price, its fuel economy, and its utility, just to name a few, but as a personal injury attorney who focuses injuries from motor vehicle collisions and a father of a four-year old, vehicle safety is probably my number one concern now-a-days. Fortunately, car safety has improved in many ways since the invention of the automobile and continues to improve every year.
The IIHS (Insurance Institute for Highway Safety) reports that in 2012 there were 7,700 fewer driver deaths than there would've been if cars were the same as they were in 1985. The IIHS is an independent, nonprofit research organization that focuses on reducing deaths, injuries, and crashes in general.
These types of organizations provide a fantastic resource to consumers. They appear to provide honest, unbiased, and accurate information about vehicle safety. This presents you, as the consumer, with the best opportunity to keep your family safer in the event of a collision.
Consumer Reports is another watchdog group that you can turn to for help when shopping for a new car. They provide their own safety testing and also have a good reputation for fair and accurate reporting.
A third resource to use is the NHTSA, or National Highway Traffic Safety Administration, the governmental body responsible for crash testing automobiles in the United States. A 5 star rating from the NHTSA is the best safety rating.
As a personal injuries attorney, my job starts when I am hired after someone is injured in a collision, and all personal injury stereo-types aside, I'm always saddened when anyone comes to see me after they've suffered injuries in a collision, so like you I would prefer you suffer none or at most minor non-permanent injuries in the event of a collision. So I like to take the time to try and help with pre-collision matters when I can to lower the chance of injuries in the first palce, and driving one of these 5 cars is a great first step:
5 of the Safest Cars of 2015 and 2016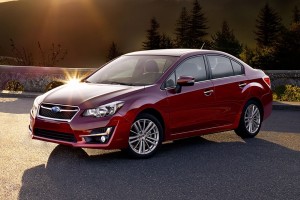 2015 Subaru Impreza
The Impreza is an IIHS Top Safety Pick Plus. In addition, it scored extremely well in the Consumer Reports road test and reliability rankings. This makes it an all-around good choice to keep you or your family safe while on the road.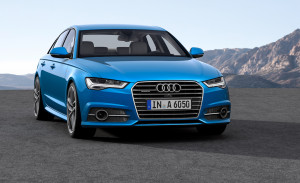 2016 Audi A6
The A6 was rated "good" on all of the IIHS crash tests, the highest a vehicle can achieve. Not only that, but it also got a 5 star overall crash test rating from the NHTSA. Essentially, the 2016 performs about as well as possible when it comes to safety.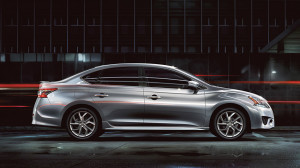 2015 Nissan Sentra
2014

was a not a good showing for the Sentra. It was ranked the worst possible rating by the IIHS, "poor." 

2015

is a different story however, with some adjustments earning the Sentra the best rating possible from the IIHS, as well as very strong ratings from the NHTSA. Safety doesn't always translate well to compact cars, but the Sentra is one you can count on.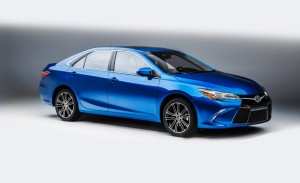 2016 Toyota Camry
The Camry has been a stalwart vehicle for many years. Providing safety and reliability have been the keys to its long-term success. Toyota does it again in 2016, bringing us a vehicle with a 5 star overall safety rating from the NHTSA. The 2015 model was an IIHS Top Safety Pick Plus, and there's no reason to think 2016 should be any different.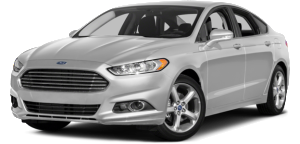 2015 Ford Fusion
Over the past decade or so, American auto makers have made leaps in bounds when it comes to both safety and reliability. The 2015 Fusion is a great example of this trend. It earned a 5 star overall crash test rating from the NHTSA and was an IIHS Top Safety Pick. You can tote your family along the highways with confidence in the fusion.
This list represents a small sample of what you may find when looking for a safe car and you should consult as many resources as possible before you buy. Remember, the overall safety of your car is the first step of many that could be what helps keeps you from suffering any or significant injuries in a collision.