The Value of Uninsured and Underinsured Motorist Coverage
By admin on August 24, 2016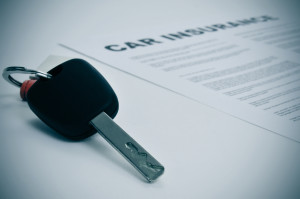 None of us want to be involved in a car crash. Even when there are no injuries, dealing with the aftermath is burdensome. Ideally, insurance will simplify the process. If the collision was the fault of another driver, you expect that their insurance company will pay for any damages and injuries. What happens though, when the person who hits you doesn't carry insurance, or they don't have enough to cover the damages? Suddenly the situation becomes extremely complicated. However, if you have coverage that protects you in this kind of situation, the outcome will be much better.
Before we go any further, let's look at the coverage definitions:
Uninsured Motorist Coverage (UM) – Protects the coverage holder and passengers in cases where the driver causing the collision has no coverage. It also covers incidents of hit and run.
Underinsured Motorist Coverage (UIM) – In some cases, the damages and injuries caused by a collision will exceed the amount of responsible driver's policy limits. Colorado law only requires drivers carry $25,000 per person/$50,000 per occurrence of insurance coverage for bodily injuries. Underinsured motorist coverage helps cover you in the event the other driver's insurance coverage is insufficient to fully compensate you for all your damages.
Uninsured and Underinsured Motorist Coverage is offered as an add-on to your policy, it's not required in Colorado, only that it's offered. Unfortunately a lot of people reject it not knowing how important it is to have.
Consider this fact: In 2012, one out of every six Colorado drivers was uninsured.[1] 16% of the drivers, or 600,000, are putting you and your passengers at risk. The national average is only 12% of drivers uninsured, so clearly it is an issue here in Colorado. Getting protection against these drivers is a smart choice, and it may save you thousands of dollars.
To be clear, driving without insurance is a serious driving offense. The first incident carries a fine of $500, and the second is $1000. If you do cause a crash while driving without insurance, paying for the victims' damages and injuries will rest squarely on your shoulders, and you could face financial ruin.
For many people, insurance is an expense they are forced to deal with. That's why so often, they choose the minimum coverage amounts available. It saves them a few dollars a month, but it's what can end up leaving you scrambling to pay for medical bills. Adding underinsured motorist coverage to your policy allows you to avoid the unnecessary stress that comes along with that.
Most people skip UM and UIM coverage because they want to save on costs. An average auto insurance plan in Colorado costs around $850 per year, and for many of us that's a lot of money. Adding UM and UIM coverage does not really add too much to the total, though. It depends on your particular circumstances, but typically does not increase the cost by more than a couple hundred dollars per year when you add the coverage.
By carrying UM/UIM insurance, you're doing the right thing and protecting yourself, your family, and your passengers. You can't control what kind of coverage, if any, that the driver who hit you has, but you can control your own to make sure you are fully protected.
Often times when people are involved in a collision, it is the first time they have to make an insurance claim, and a lot of people may not understand their insurance coverage. If you need help understanding your insurance coverage, if the other driver has insurance, or want to know if the insurance companies are being honest with you, please give us a call.
---
[1] http://www.denverpost.com/2014/08/13/premiums-fall-but-number-of-uninsured-drivers-is-rising-in-colorado/